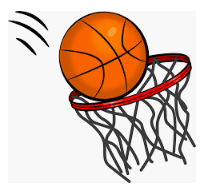 20 Sep

BASKETBALL: St Johns College edge Rotorua Boys by single point to take title

St Johns College Premier Boys edged out Rotorua Boys High in the final of the Boys Premier Waikato Secondary Schools Basketball League with a single point decider of 91 – 90   victory. In a match that had many lead exchanges with Rotorua leading by two into the final quarter,  it provided an exciting finale to the season at Hamilton Boys High gym. Earlier Tauranga Boys College edged out rivals Hamilton Boys with almost a similar scoreline of 91 – 86  in the bronze medal match.

St Peters School Girls took gold in a  well-fought match against Hamilton Girls High 61  – 48.  Melville High Girls defeated Nga Taiatea for the bronze medals in a low scoring match by 47 – 30.