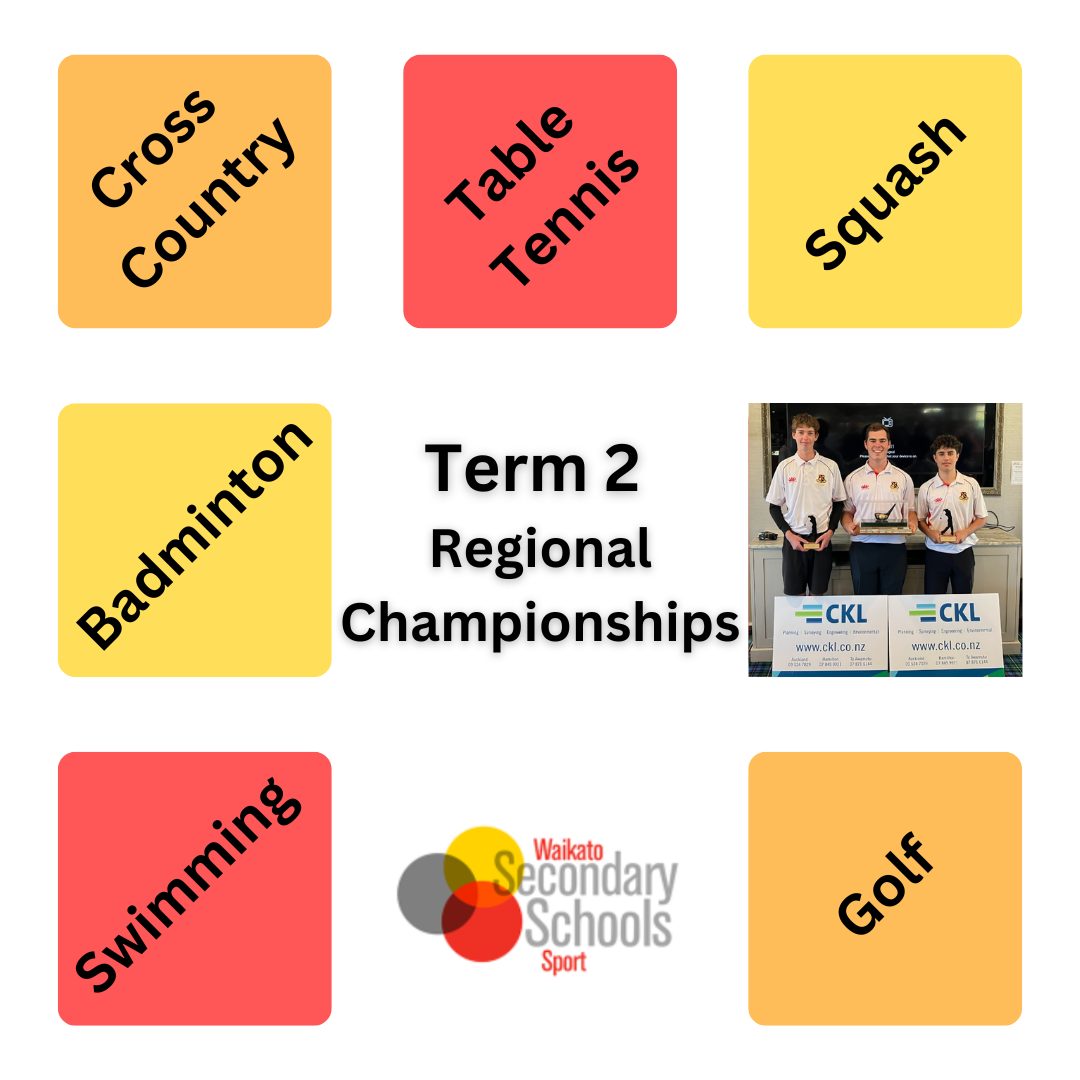 02 Jun

Regional Secondary School Championships in Term 2

It has been a huge Term 2 full of Regional Secondary School Championships. With Summer sports finishing up at the end of Term 1, and Winter sports just beginning, our young athletes have been keeping busy!

The Intercollegiate Golf Championship kicked off the first of our Regional Secondary School competitions for Term 2. Hamilton Boys High School took out the title as the winning team on the day. Rising star Cole Tosland (Hamilton Boys High School), was the Overall Winner with a final gross score of 72. The full set of individual results can be found HERE.

We had a huge week of Cross-Country during Week 5 where we had Secondary School Championship events in Thames Valley, King Country (South, North, West Waikato) and Central zones. We had 250+ young athletes participate, with over 150 qualifying for the Waikato Bay of Plenty (WBOP) Secondary School Cross Country Championships which will take place at Waipuna Park, Tauranga on the 8th of June. More results can be found HERE.

Record breaking numbers of participants gathered at the Waterworld Aquatic Centre on the 25th of May to represent their schools in the Waikato Secondary School Swimming Championships. A hugely successful event saw Waikato Diocesan School awarded the Top Girls Team, and Hamilton Boys High School claiming the titles of Top Boys Team, and Top Overall Team on the day.
We had a number of records broken this year. Congratulations to the immense efforts of the following athletes:
Ethan MacDonald (Hamilton Boys High School) – Intermediate Boys 50m backstroke (27.78)
Oliver Mouat (St Paul's) – Senior Boys 50m Butterfly (25.14), Senior Boys 100m Butterfly (58.78)
Chloe Peters (Sacred Heart) – Intermediate Girls 100m Butterfly (1:05.97)
Rylee Sayer (Hauraki Plains) – ID Open Girls 25m Breaststroke (22.66), ID Open Girls 25m Freestyle (15.10)
Alyssa Lawson (St Peters) – Junior Girls 50m Freestyle (26.90), Junior Girls 100m Freestyle (58.35)
Full sets of results can be found HERE.