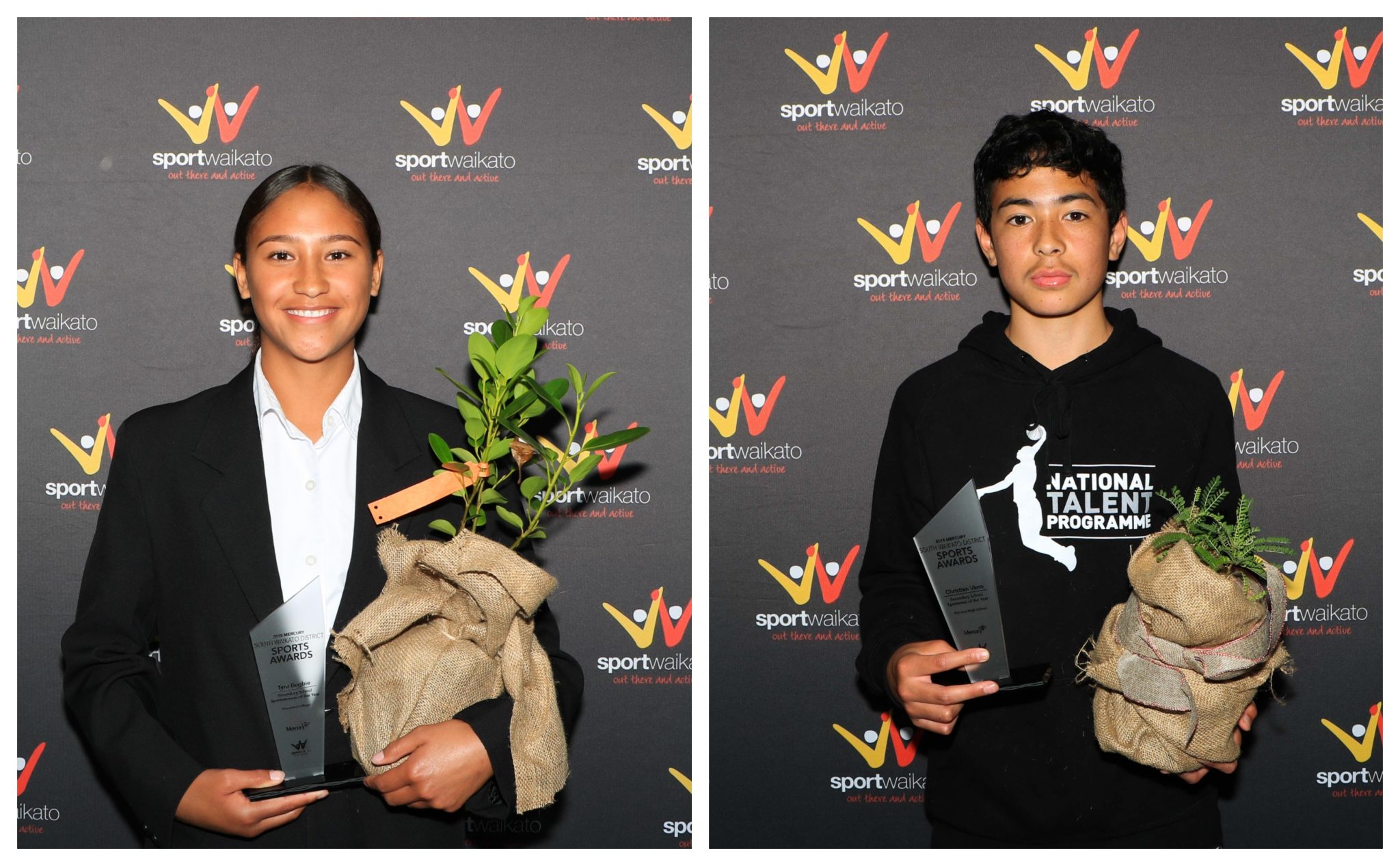 20 Nov

South Waikato District School Awards

Mercury South Waikato District Sports Awards

Secondary School Sportsman of the Year –  Christian Vano – Tokoroa High – Basketball
Christian is a gifted athlete with a real passion is playing basketball. Even though he is naturally gifted he still works hard on the court. This year Christian was selected to represent New Zealand in the U14 Boys Basketball Team in Melbourne.

Secondary School Sportswoman of the Year – Tyra Begbie – Putaruru College – All rounder
Tyra has had a busy year competing. She attended the Upper North Island Secondary Schools Netball Tournament, the North Island Secondary School Talent ID for sevens rugby and played in the Waikato Secondary School U18 Rugby team for 15 and 7 aside. Tyra is a well-rounded athlete and very mature off the field as well.

Secondary School Contribution to Sport – Courtney Duncan
Courtney Duncan is a competent leader in the Putaruru community. Courtney's multiple talents consist of being an official at Putaruru College athletics, strikers coach for football and organising training and meetings for a number of sports.